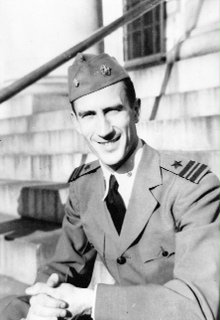 With great sadness, I must report the passing of Milt Hackett, a fellow officer of my Uncle Billy and torpedo officer on the USS Strong DD 467. Below is the link to his obituary. Milt has been more than kind and helpful to me over the years, sharing photographs, stories and information. He was just interviewed a couple of months ago by Steve Harding for the book he plans to write.
From his daughter Cathy:
It is with great sadness that we are letting you know that Milt Hackett
passed away peacefully on October 22, 2013 exactly two months to the day
after our mother, Pam, died. Dad contracted pneumonia and was unable
to overcome it. His memorial service will be held on November 9, 2013
at 2:30 p.m. at Our Savior Lutheran Church, 825 S. Taylor St. Arlington, VA
22204.
Both of our parents attended many of the Strong reunions and I know that
Dad was one of few remaining survivors from DD 467. Dad was interviewed
by Steve Harding the day our mother went into the hospital. Please pass
this message to him and any others that you think would be interested.
Here is the link for Dad's electronic obituary.
http://memorial.yourtribute.com/Orwoll-Milton-Hackett/
Sincerely,
Cathy Hackett Jelinek and the Hackett family
*Author's note: Milt's son has provided me with a 6 page PDF document of his father's accounting of the events of the evening of July 5th, 1943. I cannot load the document on the web site at this time, but will happily email a copy to anyone who would like to read it. Notify me at
projectstrongdd467@twc.com
if you would like a copy.
His account can also be found on page 146 of the document compiled by Andrew Wilde on the Destroyer History web site. Click here: http://destroyerhistory.org/assets/pdf/wilde/467strong_wilde.pdf

I have also added JPEGS of the story to the Memories of Strong page. Click on the link above and scroll to the last 6 pages.